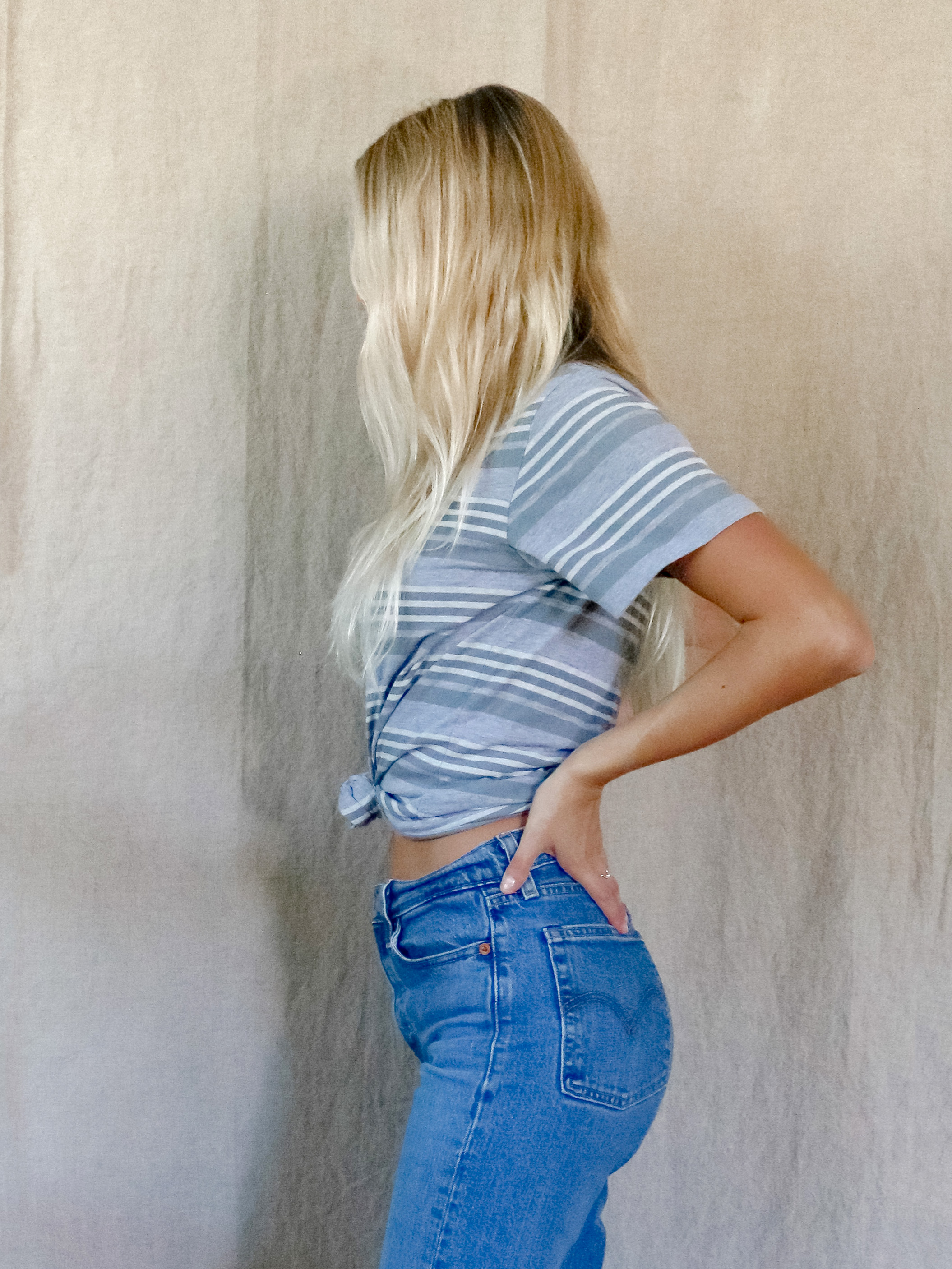 Calvin Klein Classic Tee
Calvin Klein Jeans brand striped tee. Neutral gray and white stripes and stamped with 'Calvin Klein Jeans' on the front shoulder shown in last photo. It is size L (14/16) so it may be kids, but it fits small-medium and looks really cute tied in front.
Model is 5'5" and measurements are 34"-26"-38".
Thank you for choosing to shop sustainably! Please note most items are secondhand and may have small signs of wear. Any large and noticeable flaws will be listed in the description.